Project ECHO offers educational sessions about spreading awareness of complex care for patients living in rural areas who can't reach specialized treatment easily. The product team, for the web application called iECHO 2, requested UX/UI Design to solve the following problems:
- Session types that address the needs of both users and stakeholders
- The program coordinator needs to create, capture, and review attendance of their participants in correct session types
- The data team needs to review and provide accurate reach of growth information in iECHO 2's reporting to funders​​​​​​​
We started by interviewing coordinators to determine their most frequently used session to reveal commonalities between all coordinators. As it turned out, two major session categories could capture all of the information for the user and the stakeholders:
Standard: Regular recurring sessions for the program 
Training: Sessions focused on training and certification.
Knowledge of these two session types helped us to solve efficient user goals while retaining stakeholder's data requirements. 
We began addressing the areas in the application would need updates:
- Creating/Editing a Session
- Member Reporting​​​​​​​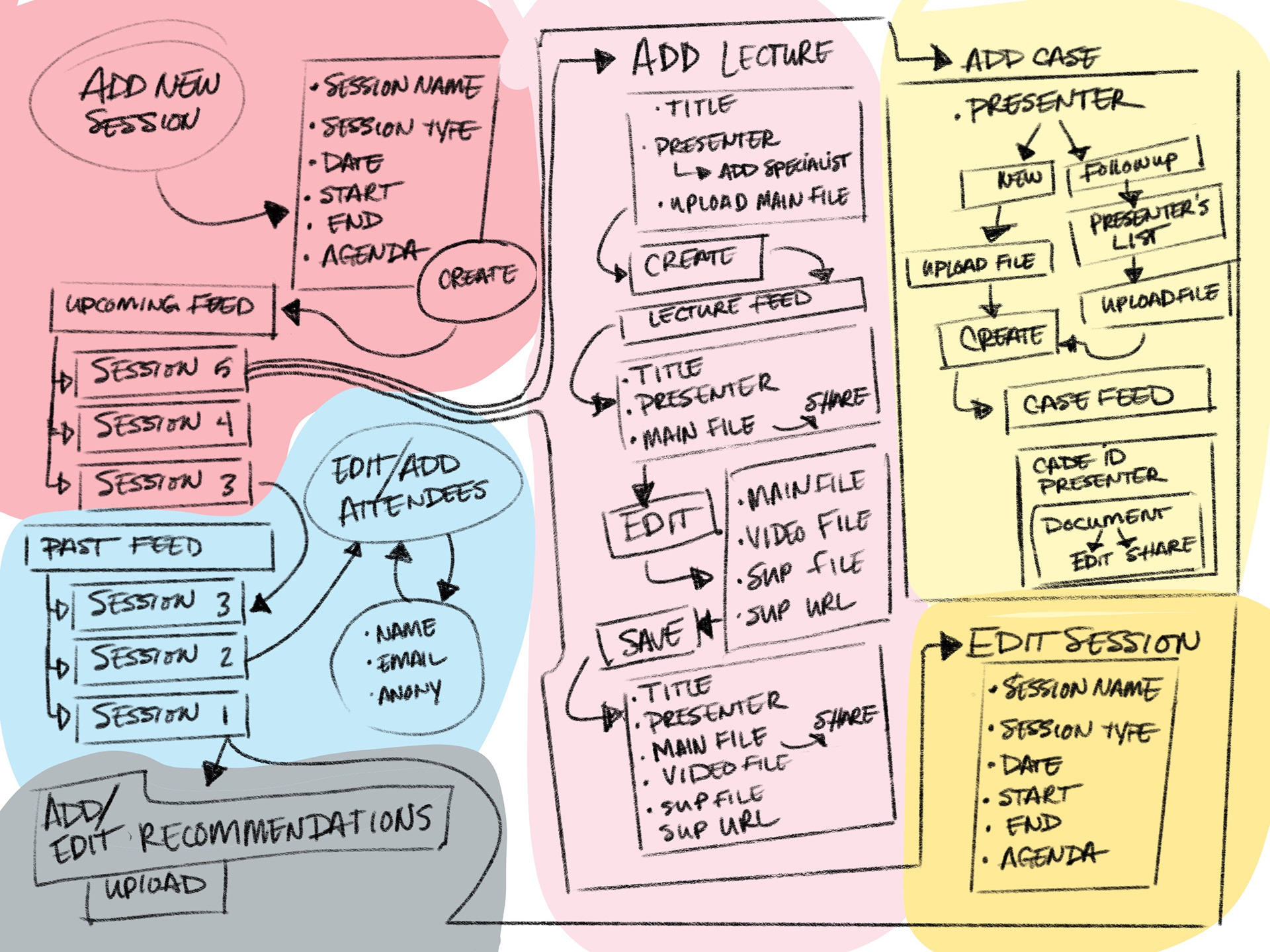 The application has yet to be launched, so we held walkthrough demonstrations of our lo-fi prototype with our in-house users. The users ranged from new to more seasoned coordinators. ​​​​​​​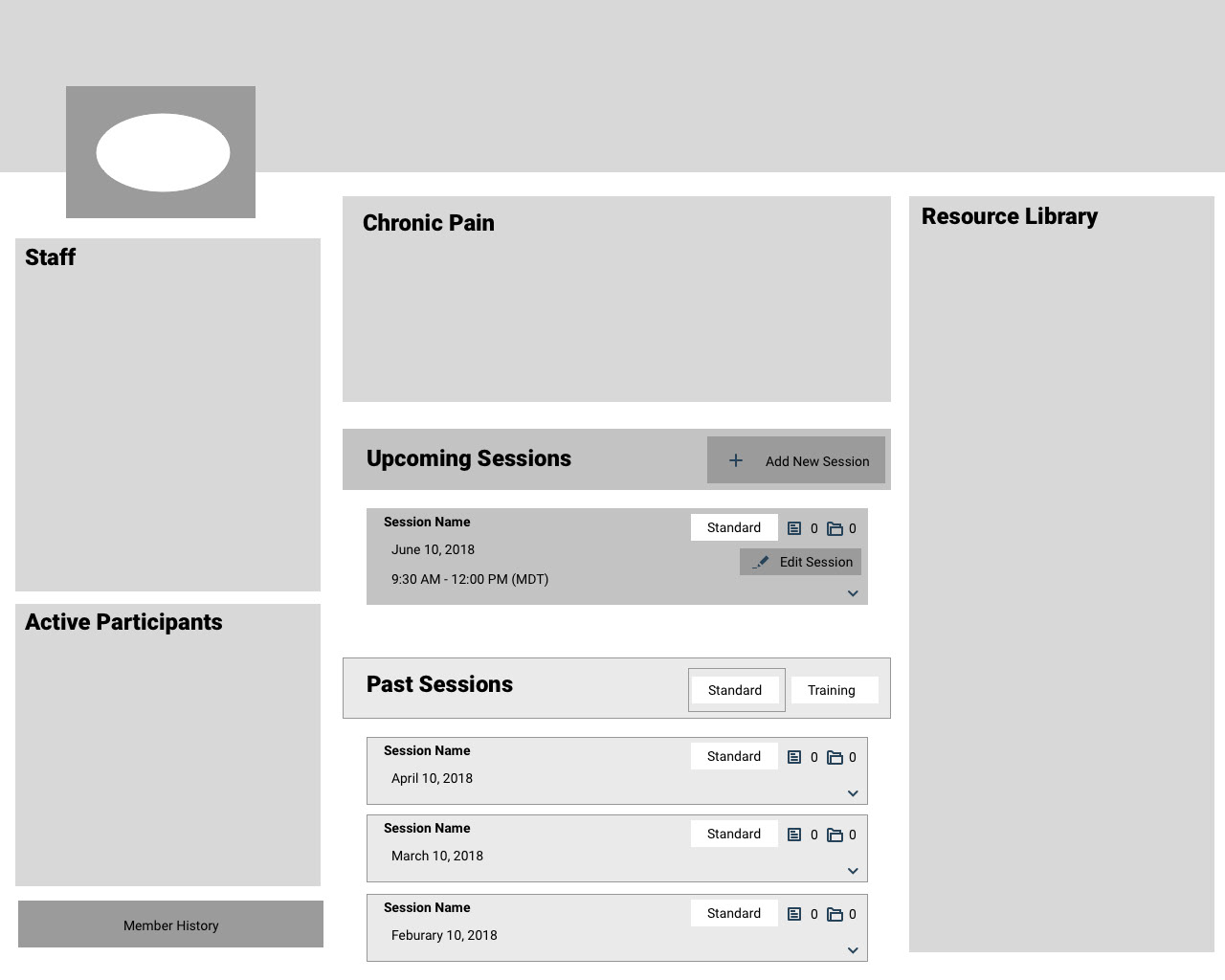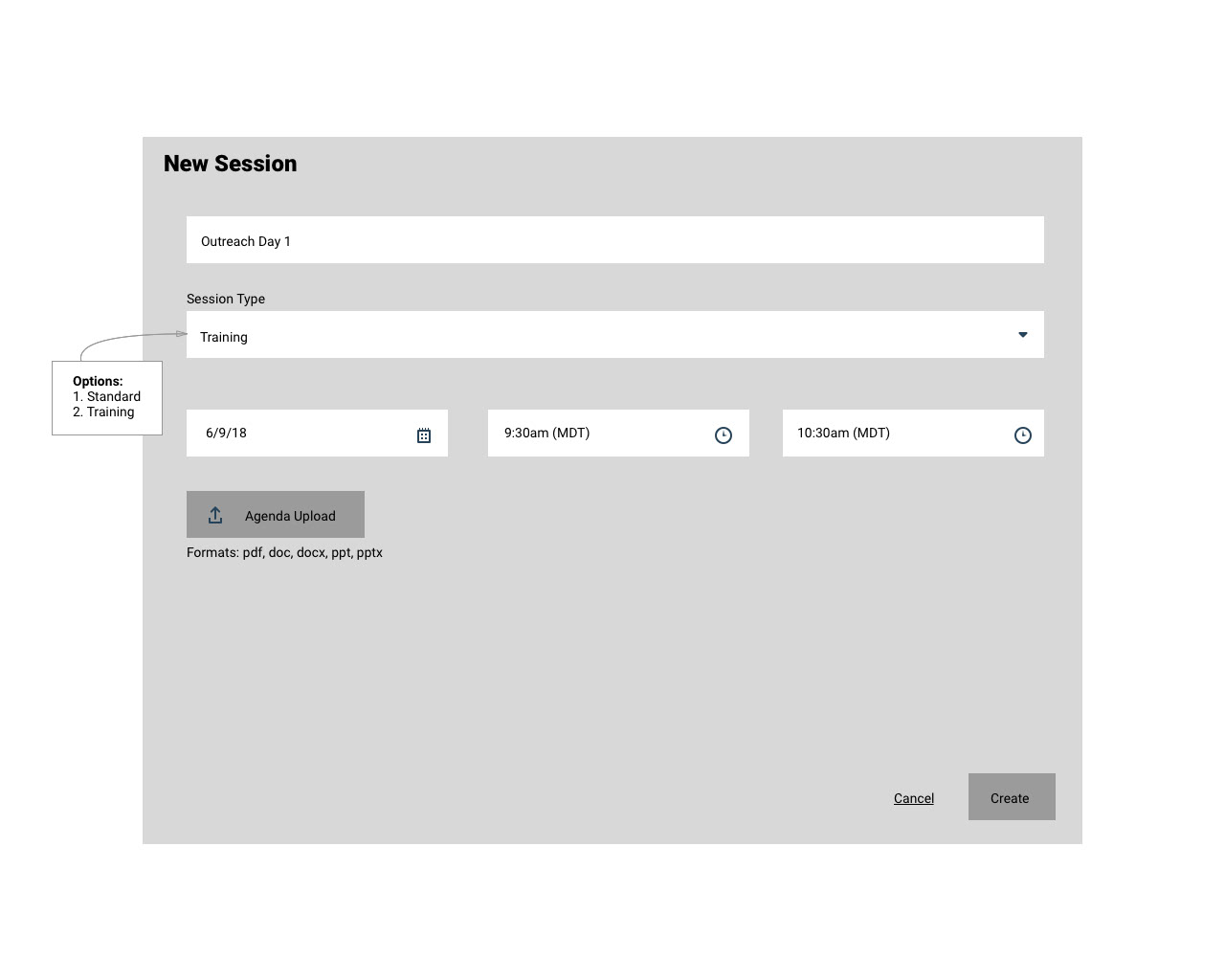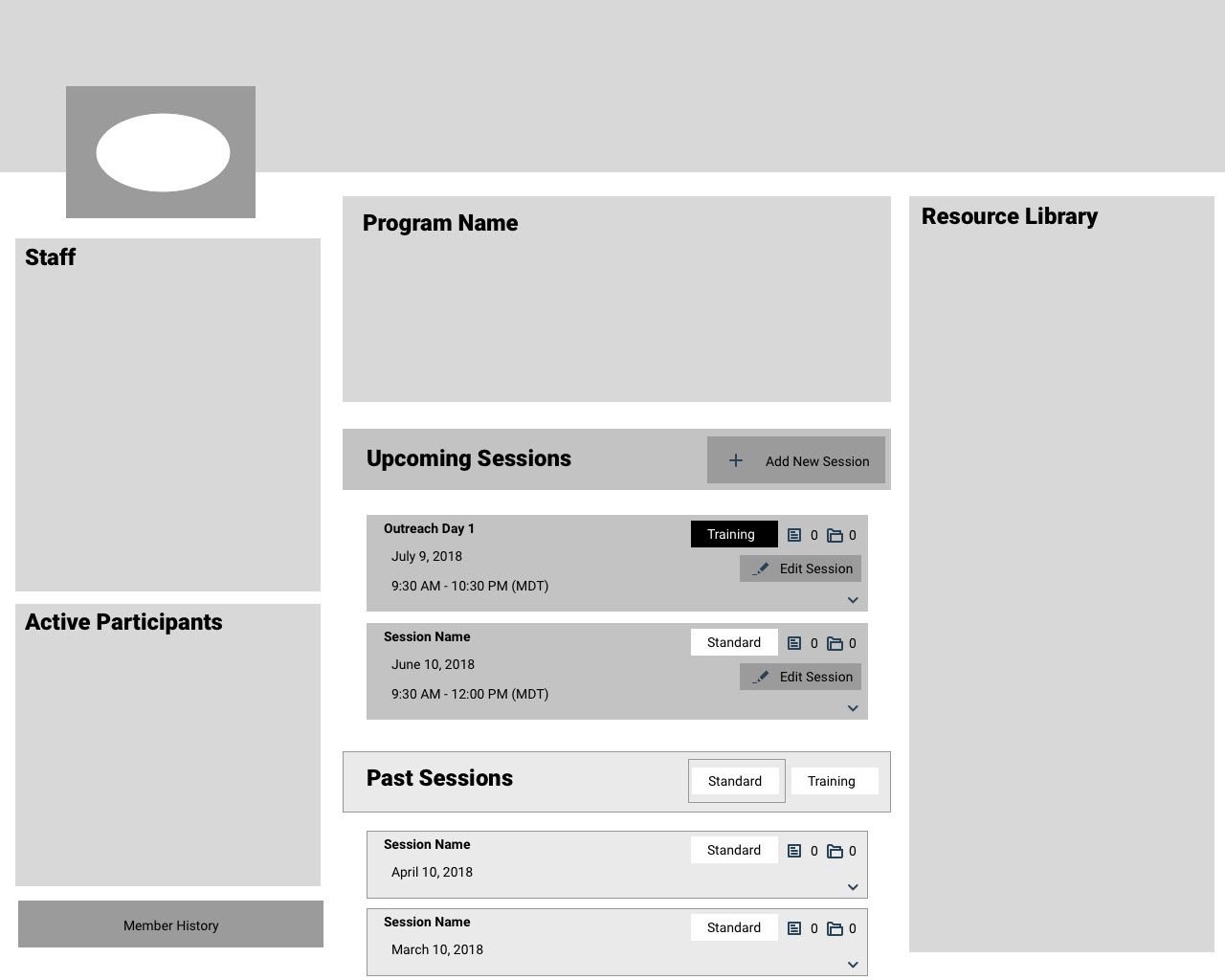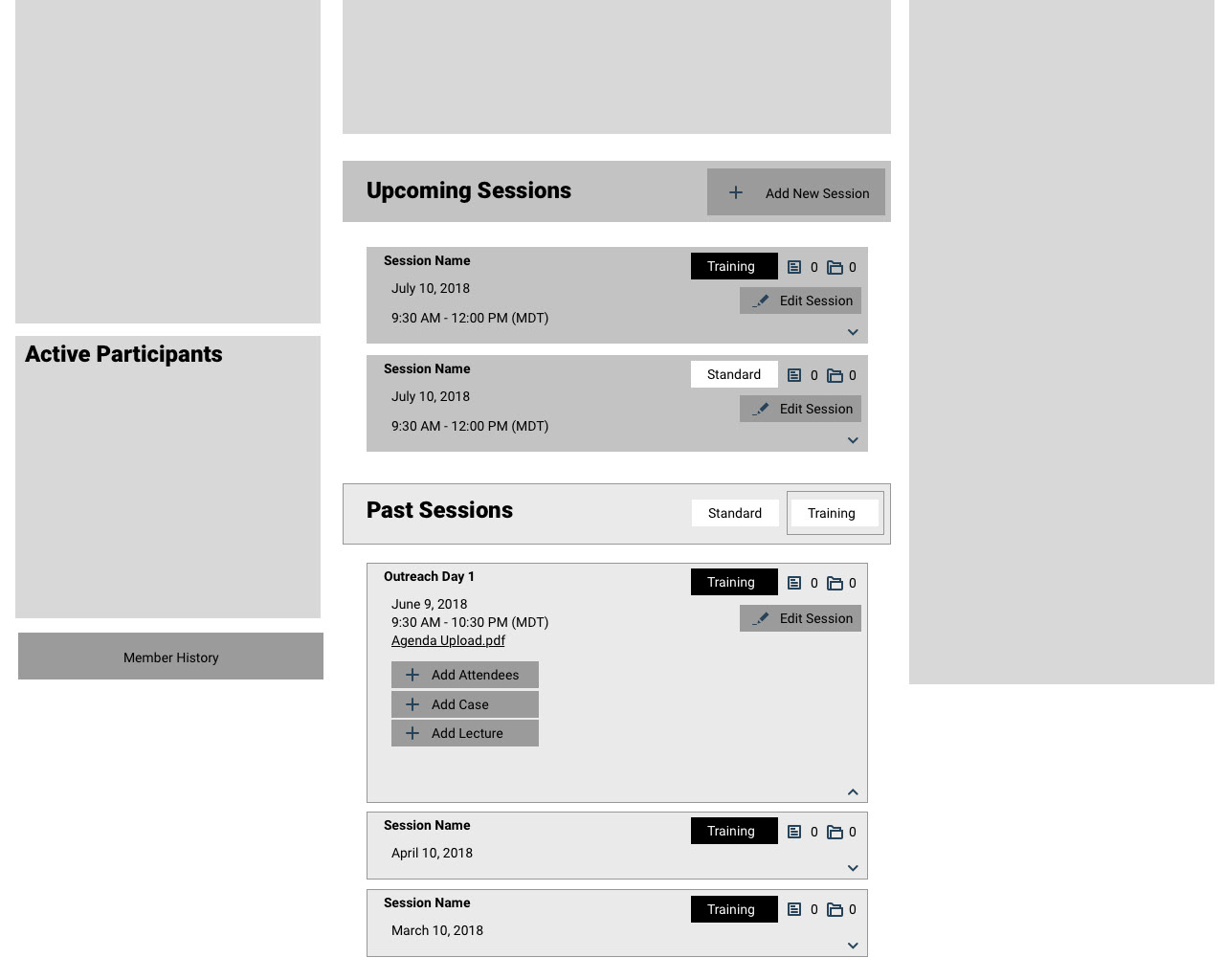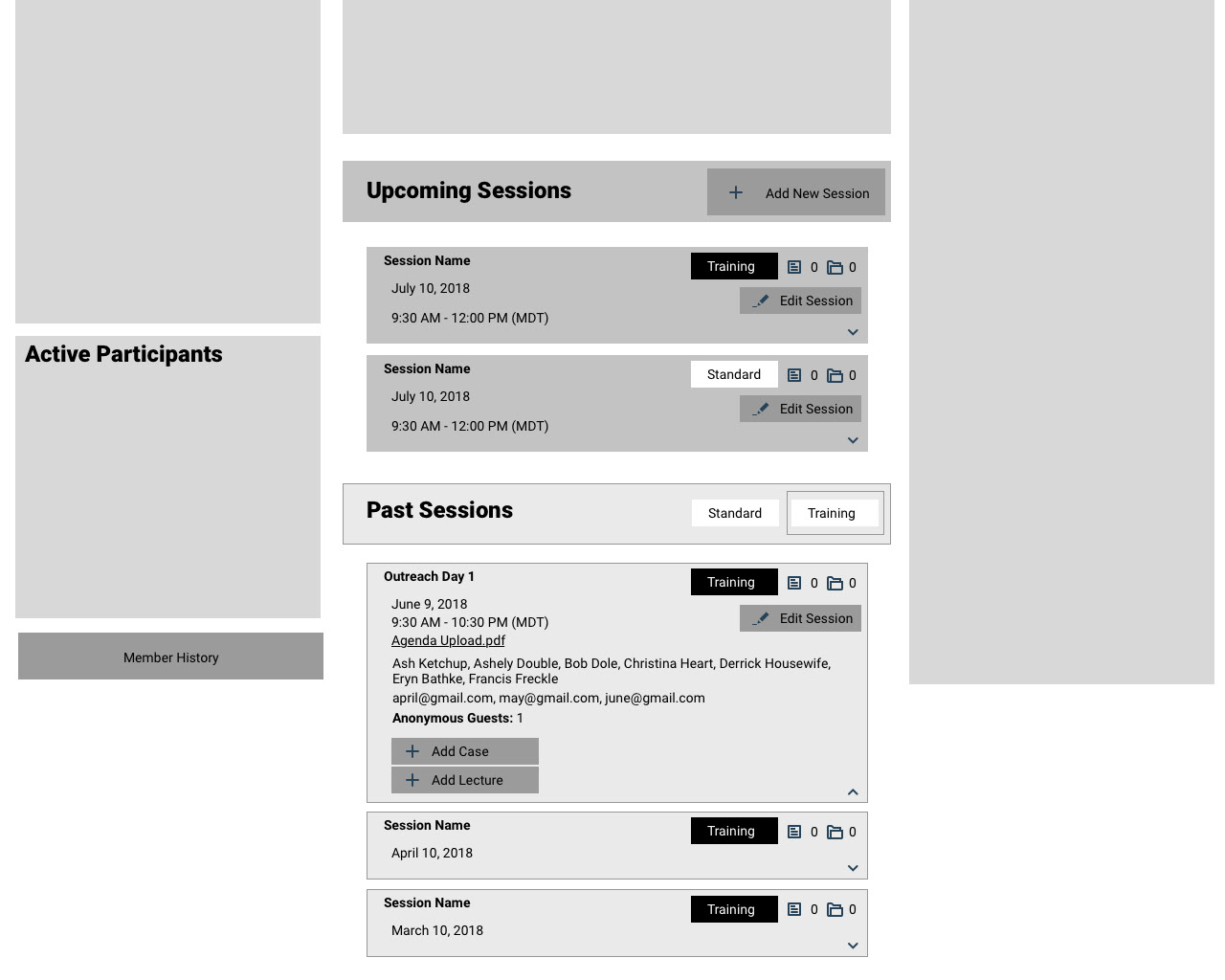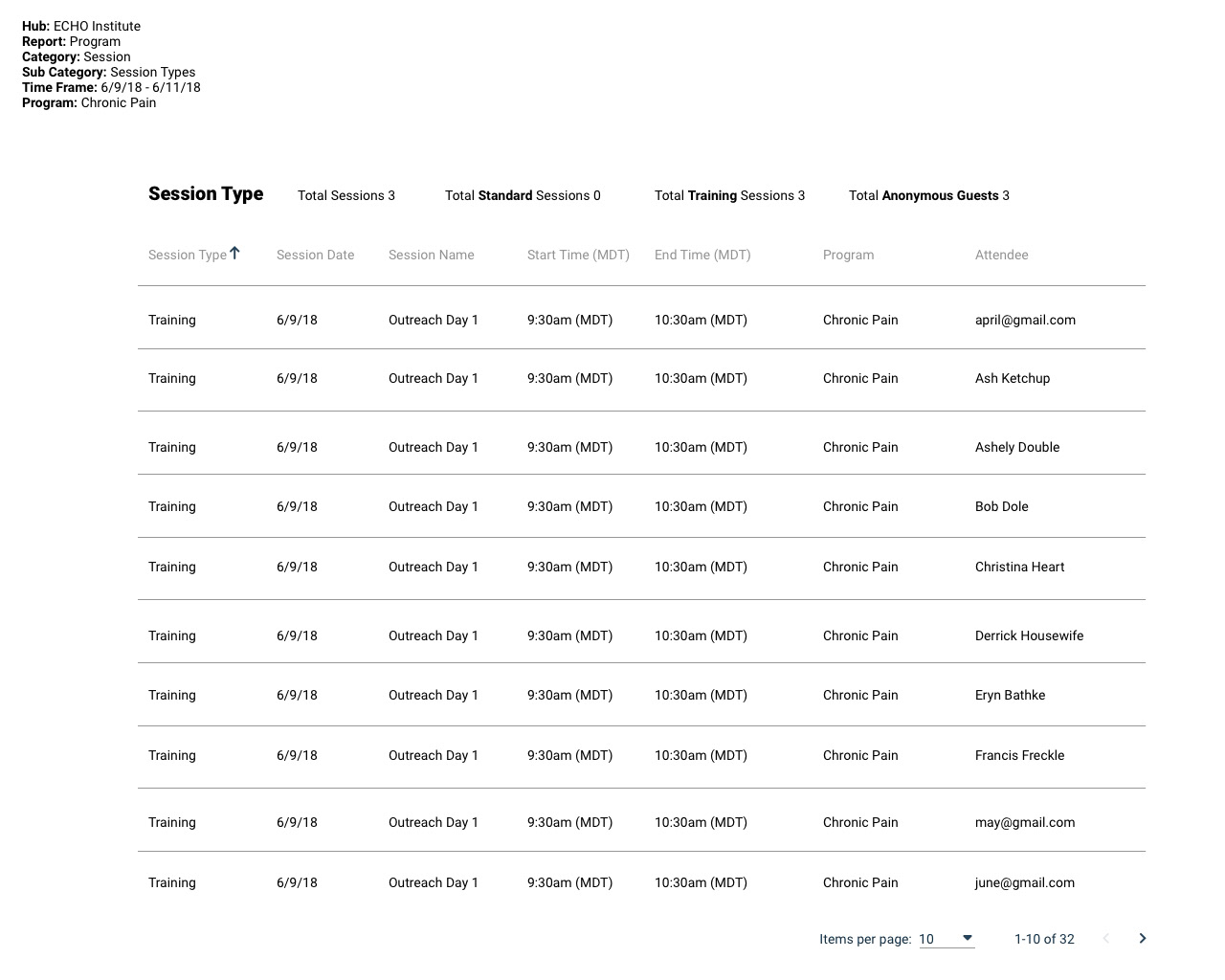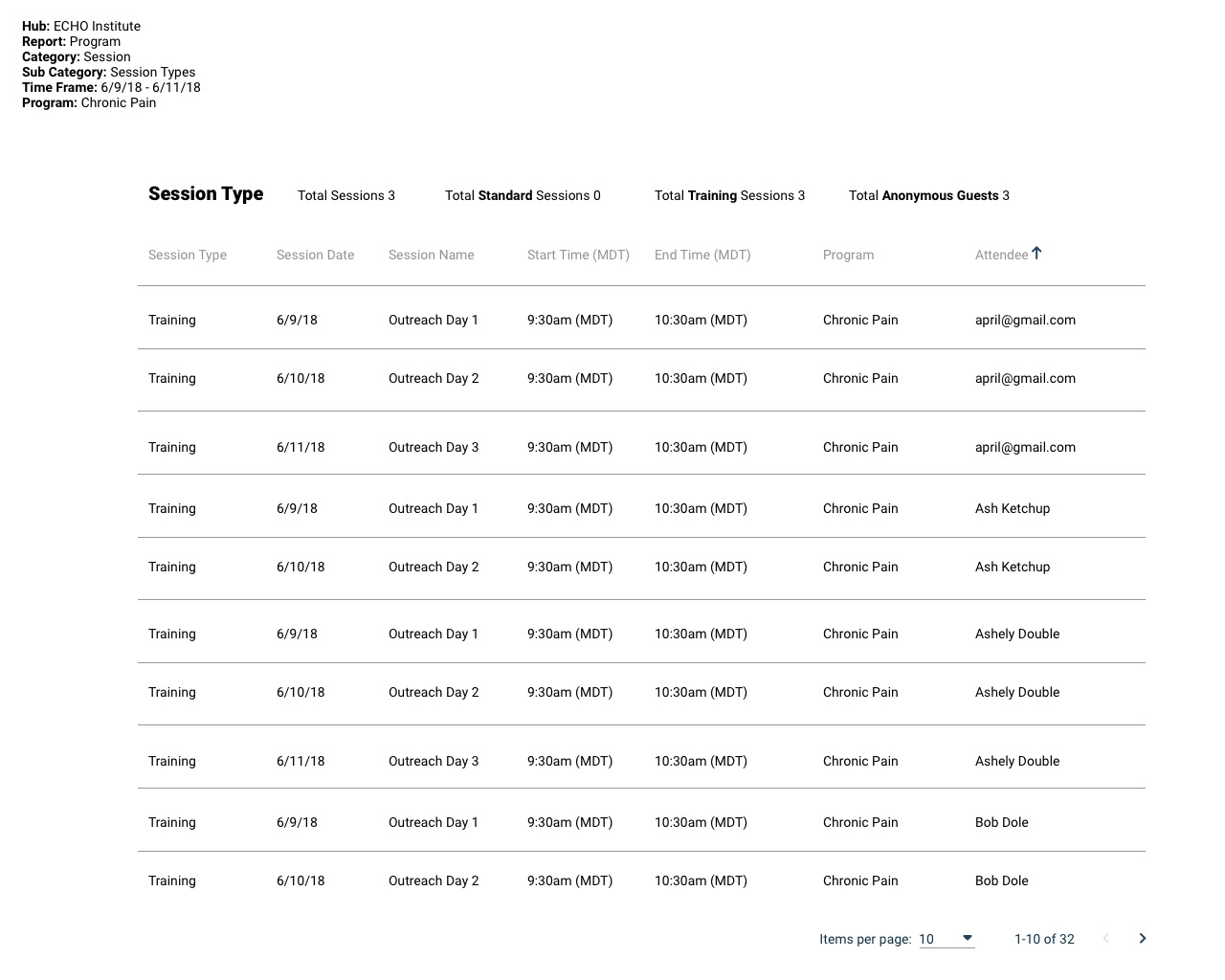 After the walk through, seasoned coordinators raised a question we overlooked: how would they display the program's awareness impact? This data was frequently requested for their grant deliverables. This led us back into a Design Think with the product team. The solution became very clear – a third session type selection for Outreach.​​​​​​​
Outreach: Sessions focused on recruiting new participants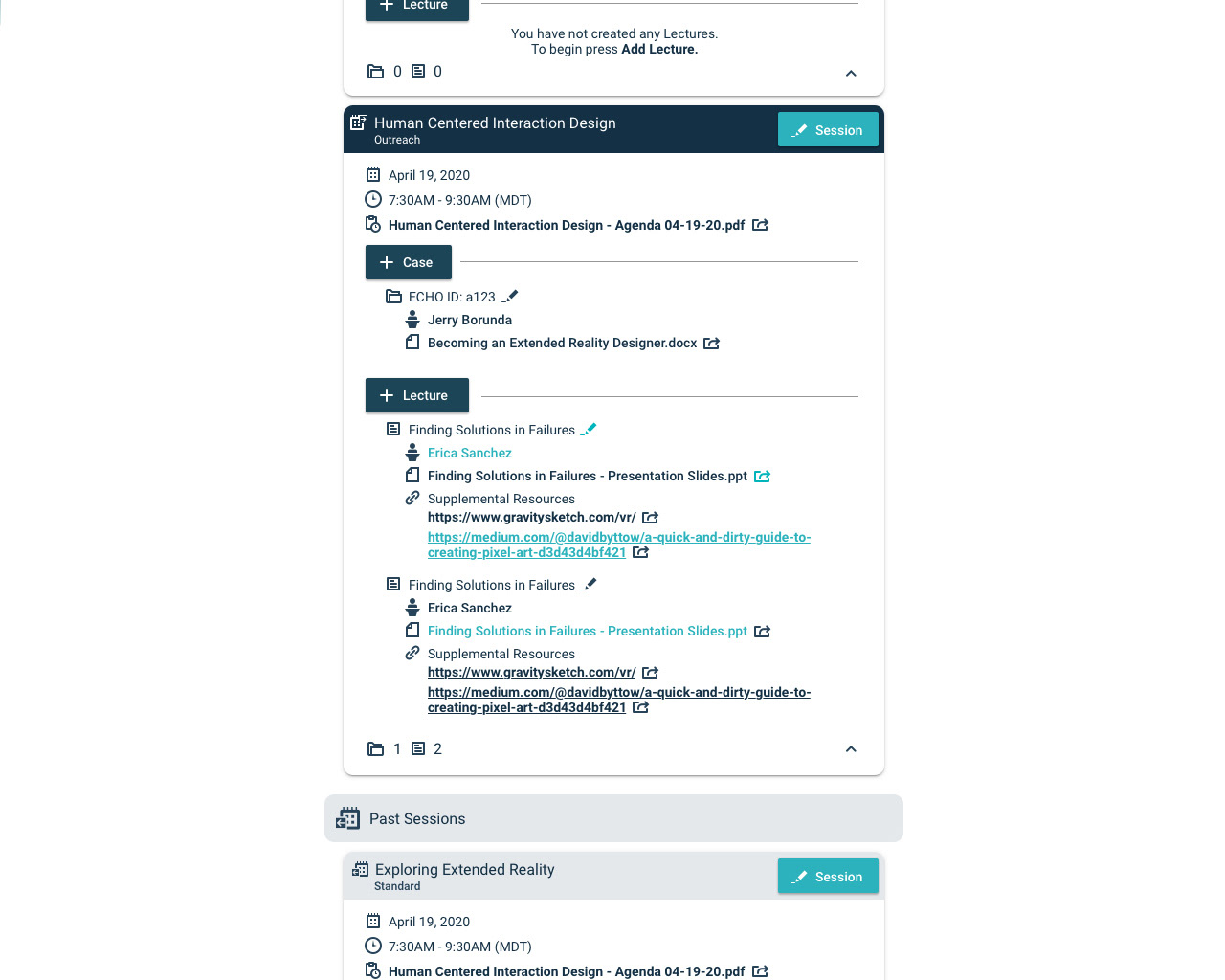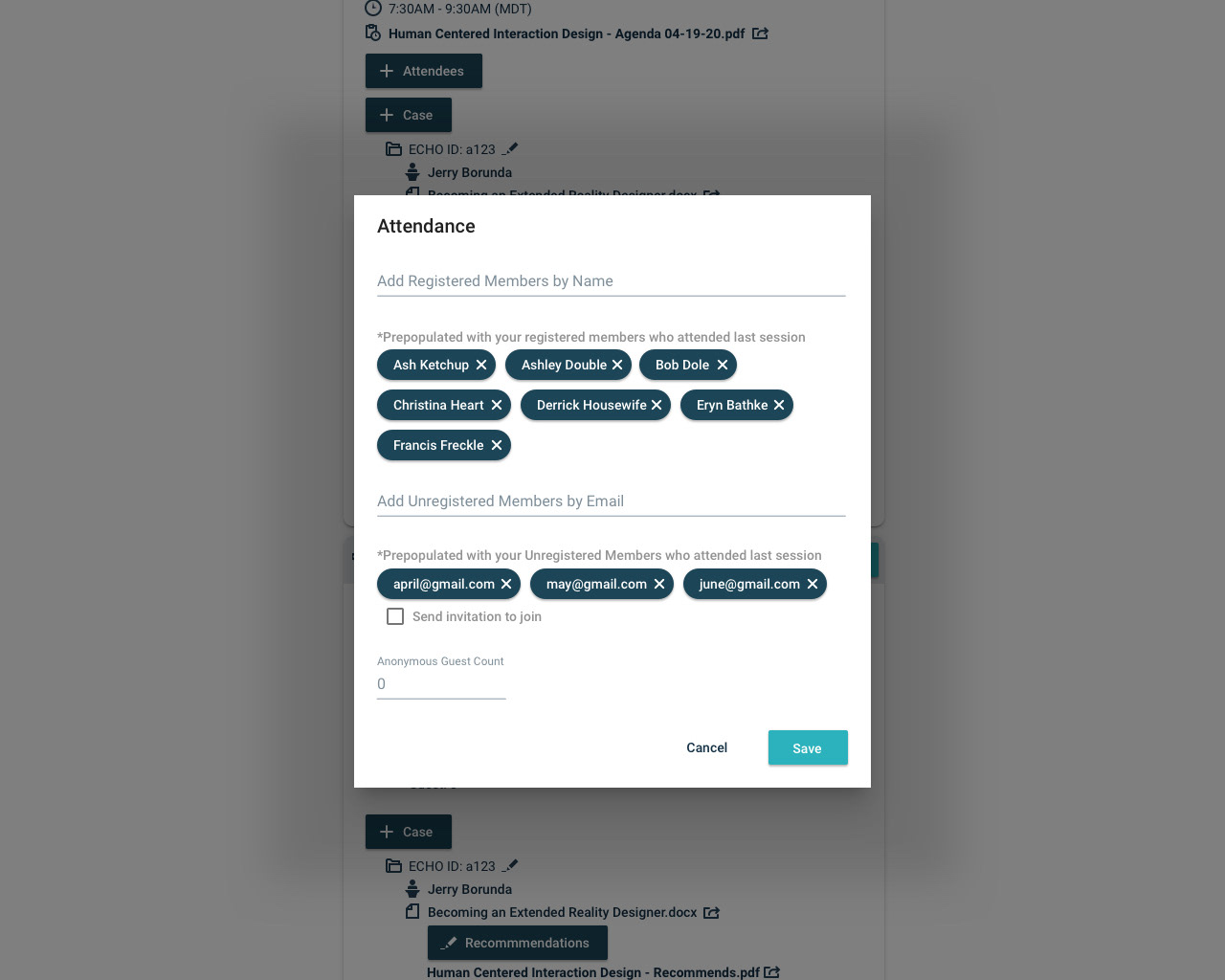 After all solutions tested well, a hi-fi mockup was built to be reviewed by the Product Team and Lead Developers. Once teams understood the build and the reasons behind it, the designs moved into Specs and UI Notes for Handoff.