The data of inactive users is very important information to our stakeholders, who requested that it be migrated from our legacy web application into the current build. Choosing to keep all users in a constant active status proved to clutter up program pages with obsolete data. Design was requested to provide a solution for the following:
- Remove inactive users but not their data.
- Reactivate users when they decide to return.
- Un-clutter the program page experience so that program coordinators and participants view only current and active users
- Reporting of user participation for every ECHO program, available to coordinators and data team at all times. 
- Keep the integrity of the experience without removing any functionality.
With the product team, we began addressing the areas in the application affected by the proposed "deep freeze" solutions.
- The Participant User List will display only active users.
- Inactive members will be moved into "deep freeze" if they have not attended in 180 days or more
Member Reporting "deep freeze" 
A list of members who ever attended with the following information;
Displayed under the correlated program with the following information;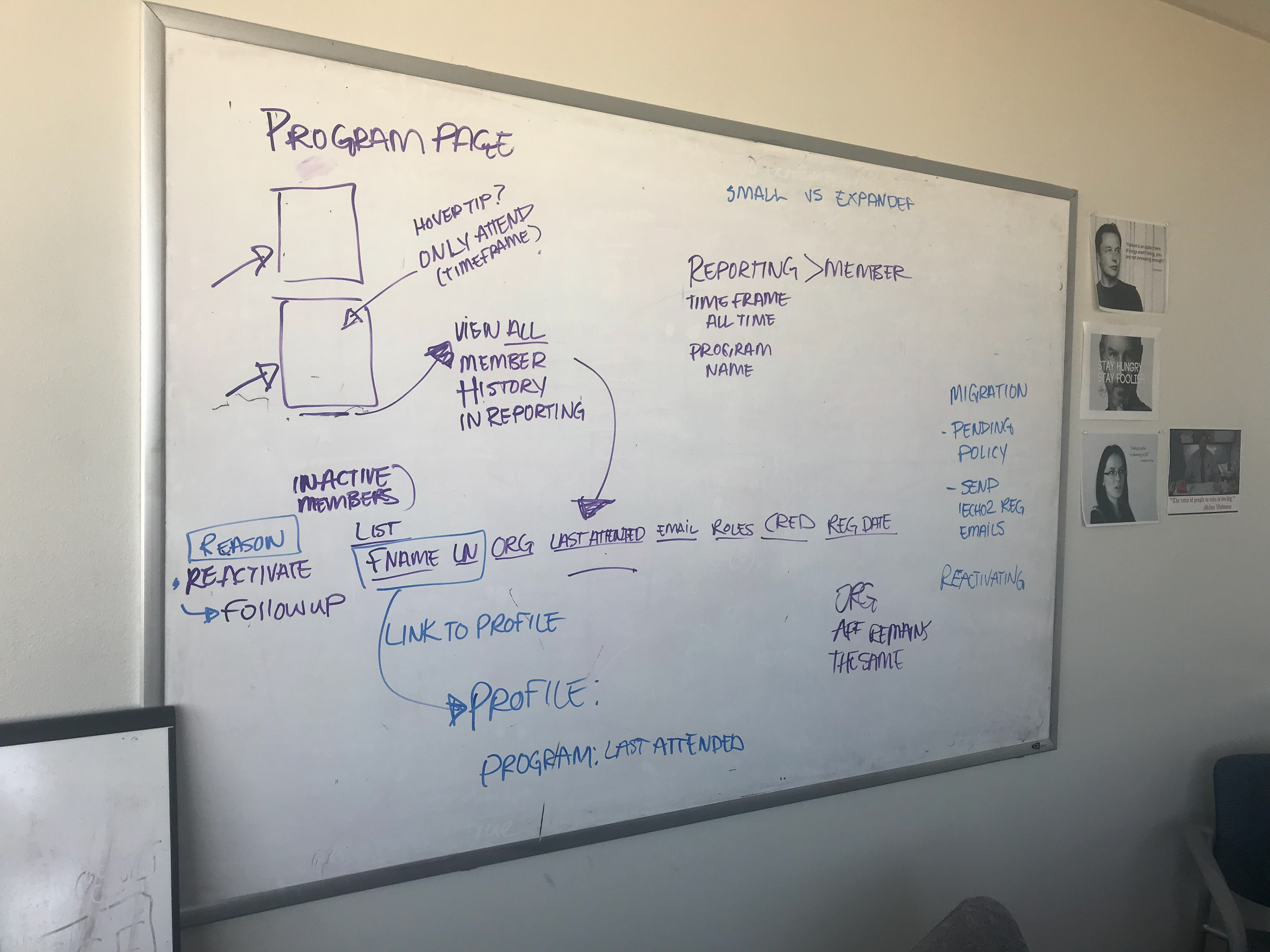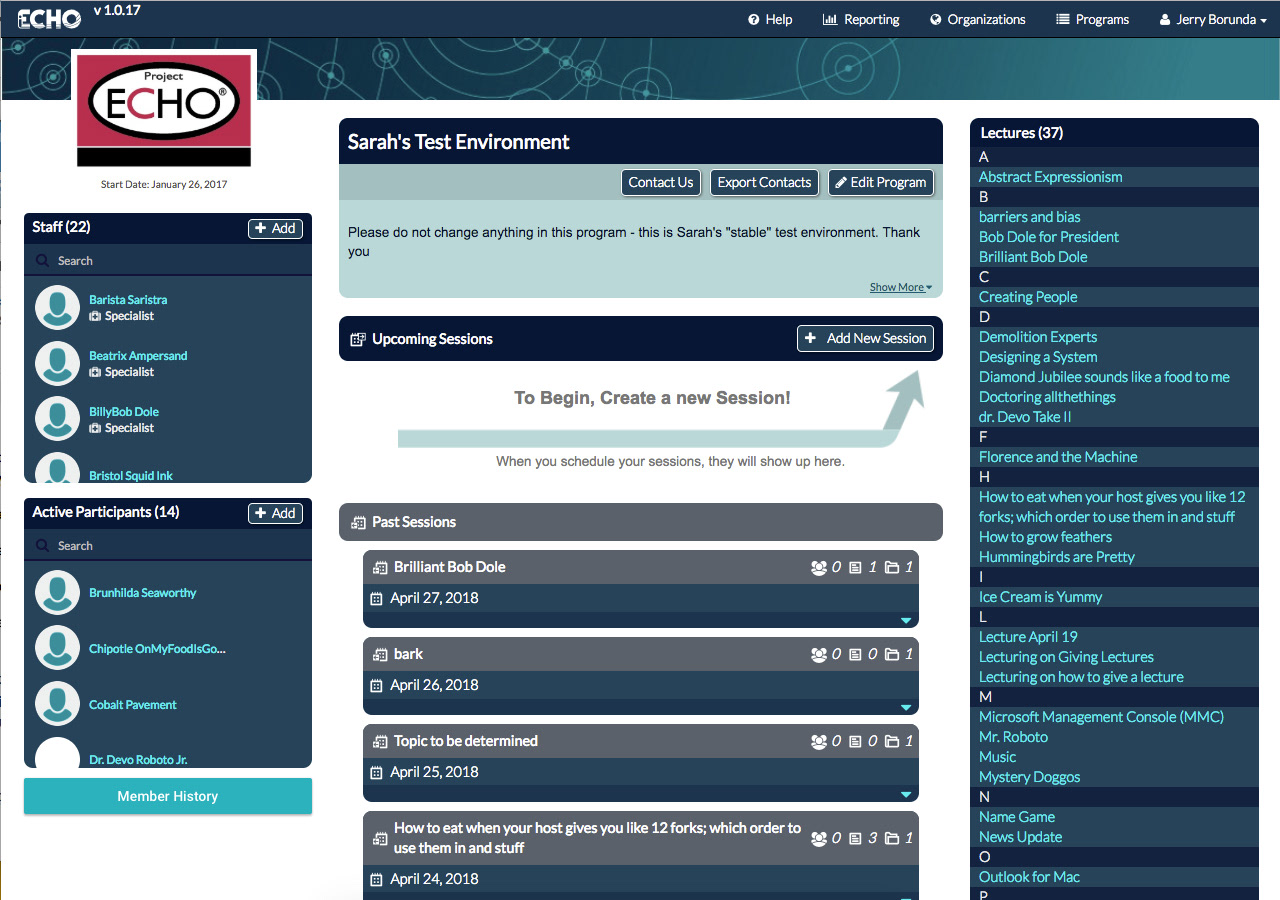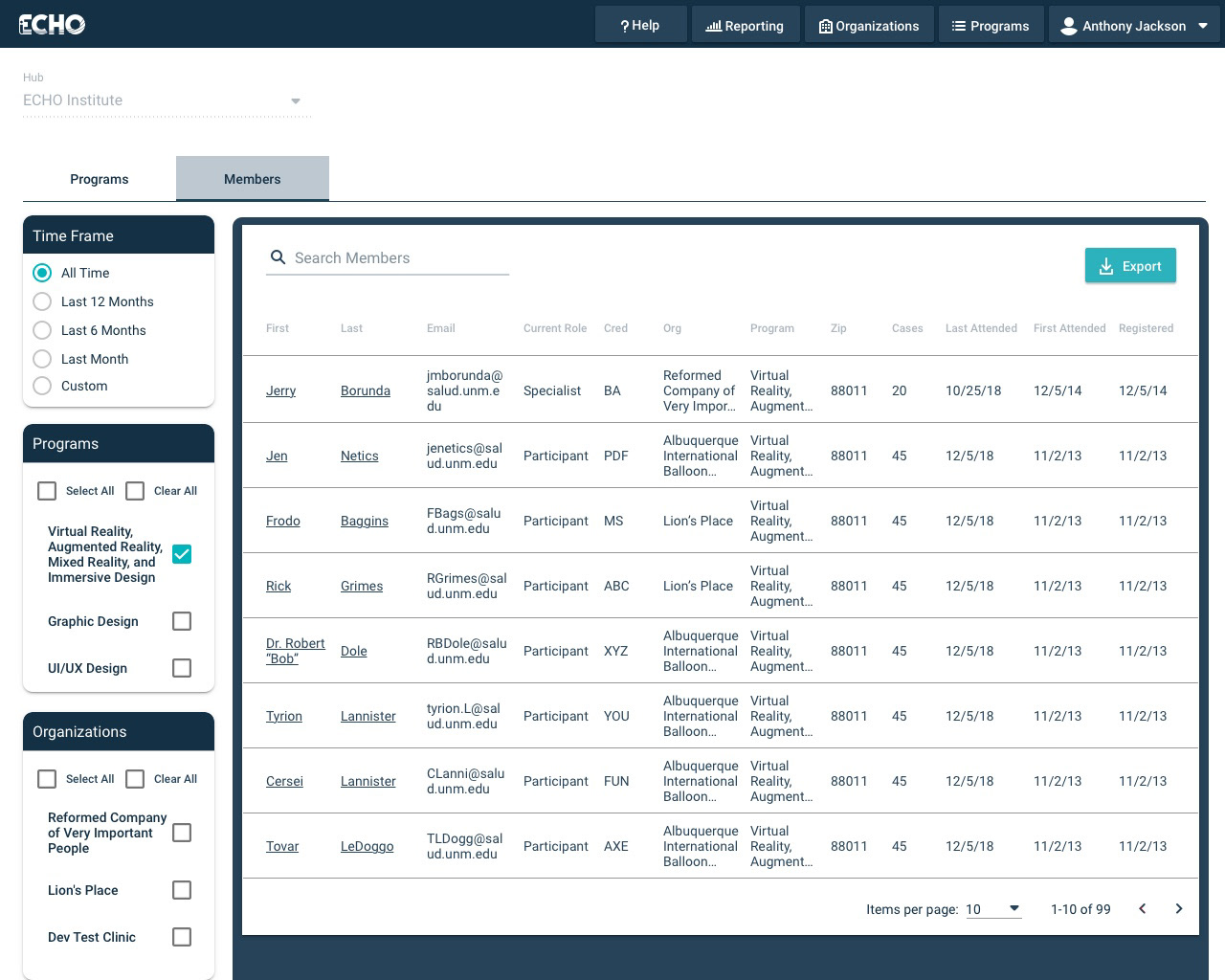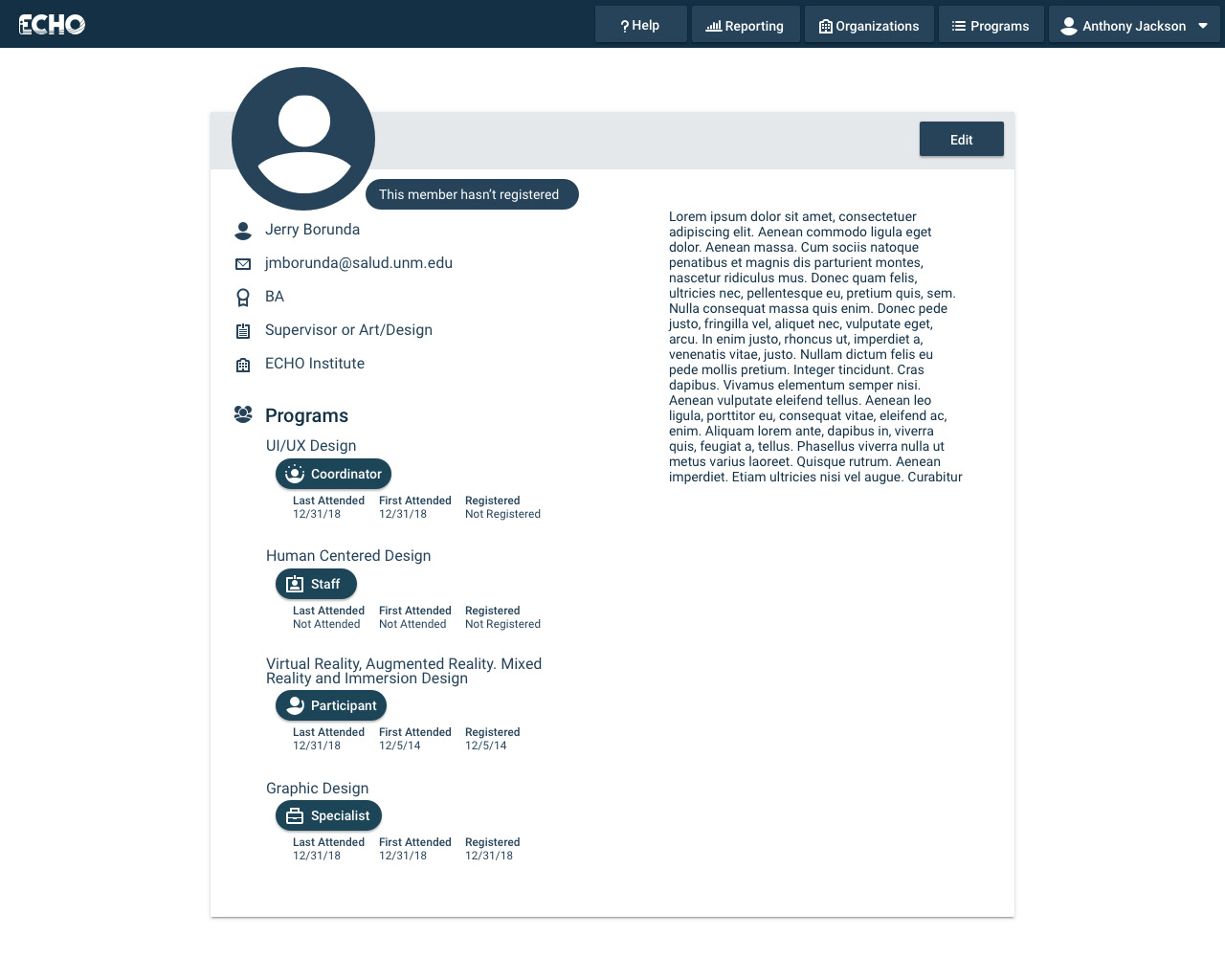 We conducted a walk-through of the solutions with our in-house users and discovered that while we addressed the attendance of the user, we didn't address the fact the user had not logged in for a set amount of time. In the iteration design process, we then included the following solution:
- Move inactive members into "deep freeze" who have not logged in 180 days or more
- Include new captured data "Last Login" in Reporting and Member Profile​​​​​​​
After the "deep freeze" solution tested well, an updated hi-fi mockup was built for review for the Product Team and Lead Developers. Once teams understood the build and the reasons for the changes, the designs moved into Specs and UI Notes for Handoff.