A major component of Project ECHO's programs is managing the large volume of organization affiliation. All programs were utilizing a legacy application called iECHO1 and found difficulty in data integrity due to the amount of empty fields. It was requested to create an organization management system and solve the following challenges in iECHO2:
- Provide a solution to empower coordinators to maintain data integrity.
- Provide a lean experience to capturing organization information from the participants in registration.
We began by addressing what organization information from iECHO 1 is utilized the most and what our stakeholders and users absolutely find necessary.
After we structured the input requirements, we then dived in deep with coordinators' goals in maintaining organization data. We came up with an approval system that starts at the participant registration. 
Pending Approval: Organizations awaiting approval
Organization List: All approved organizations. Organizations can be created/edited
Once participants submit their organization information it's notified to the coordinator that an organization is pending approval. Under Pending Approval, coordinators have the option to conduct 3 options.
Approved: Information is correct
Edit to Approve: Information is incorrect.
Reassign: Information already exists.​​​​​​​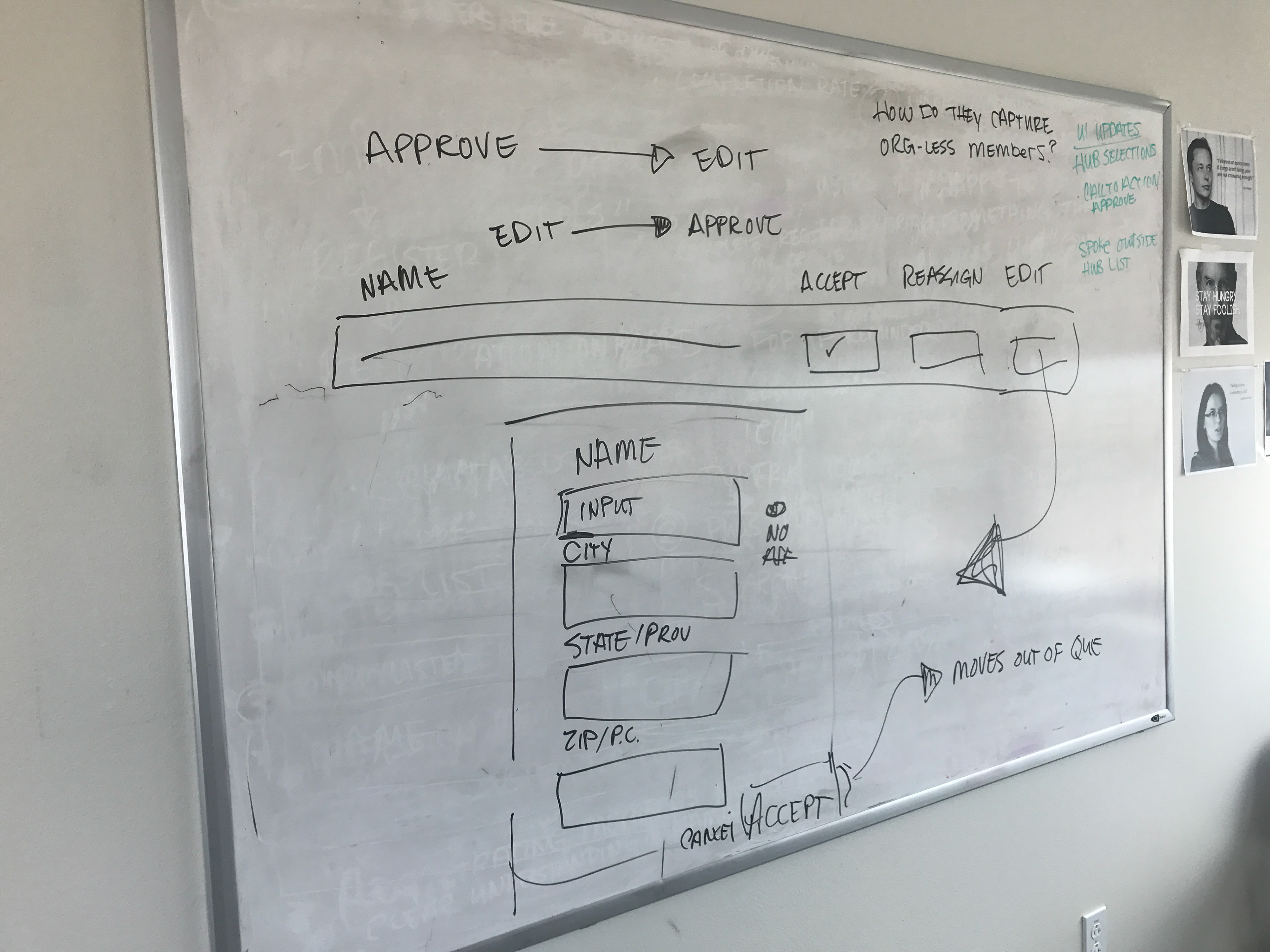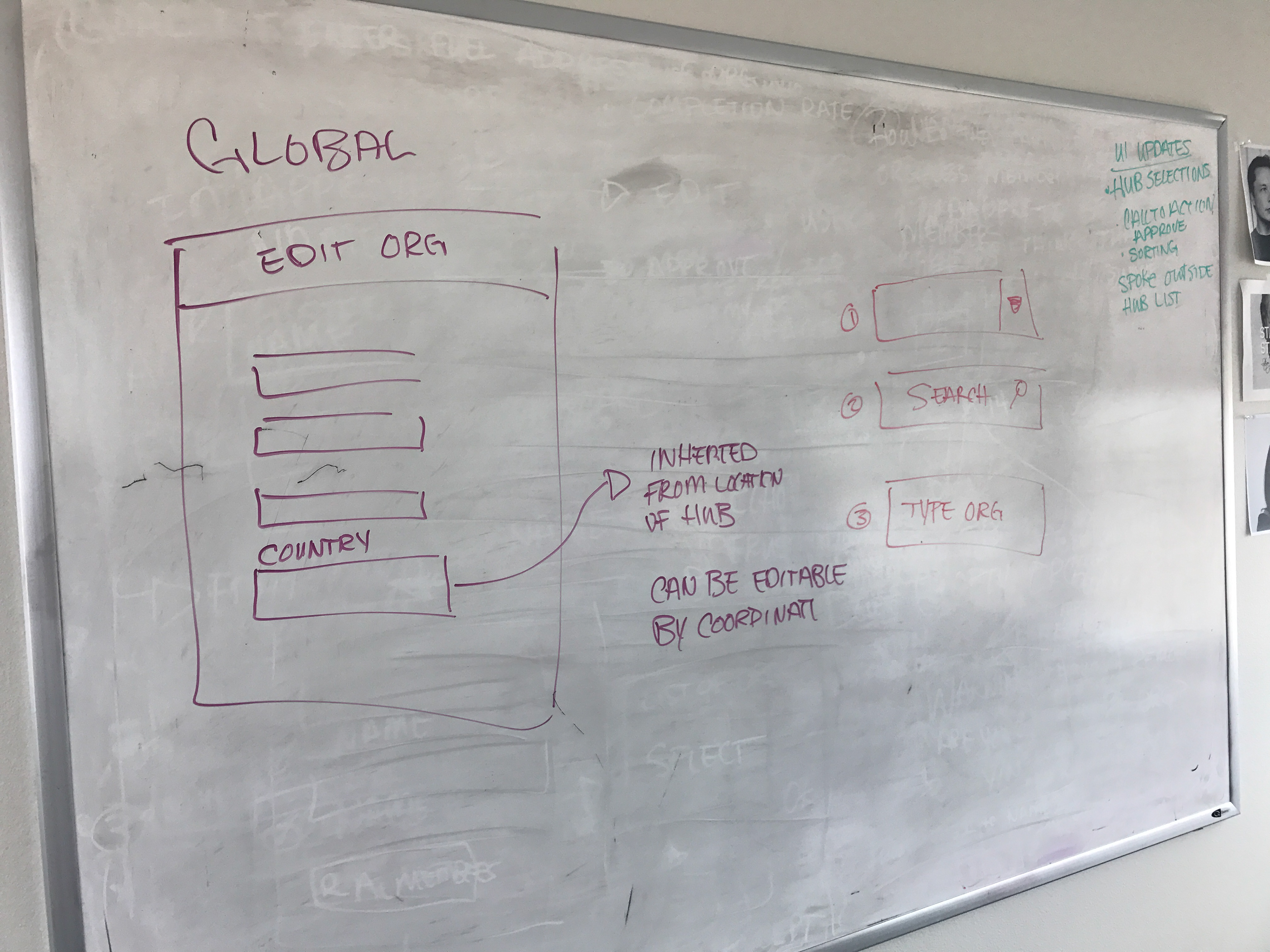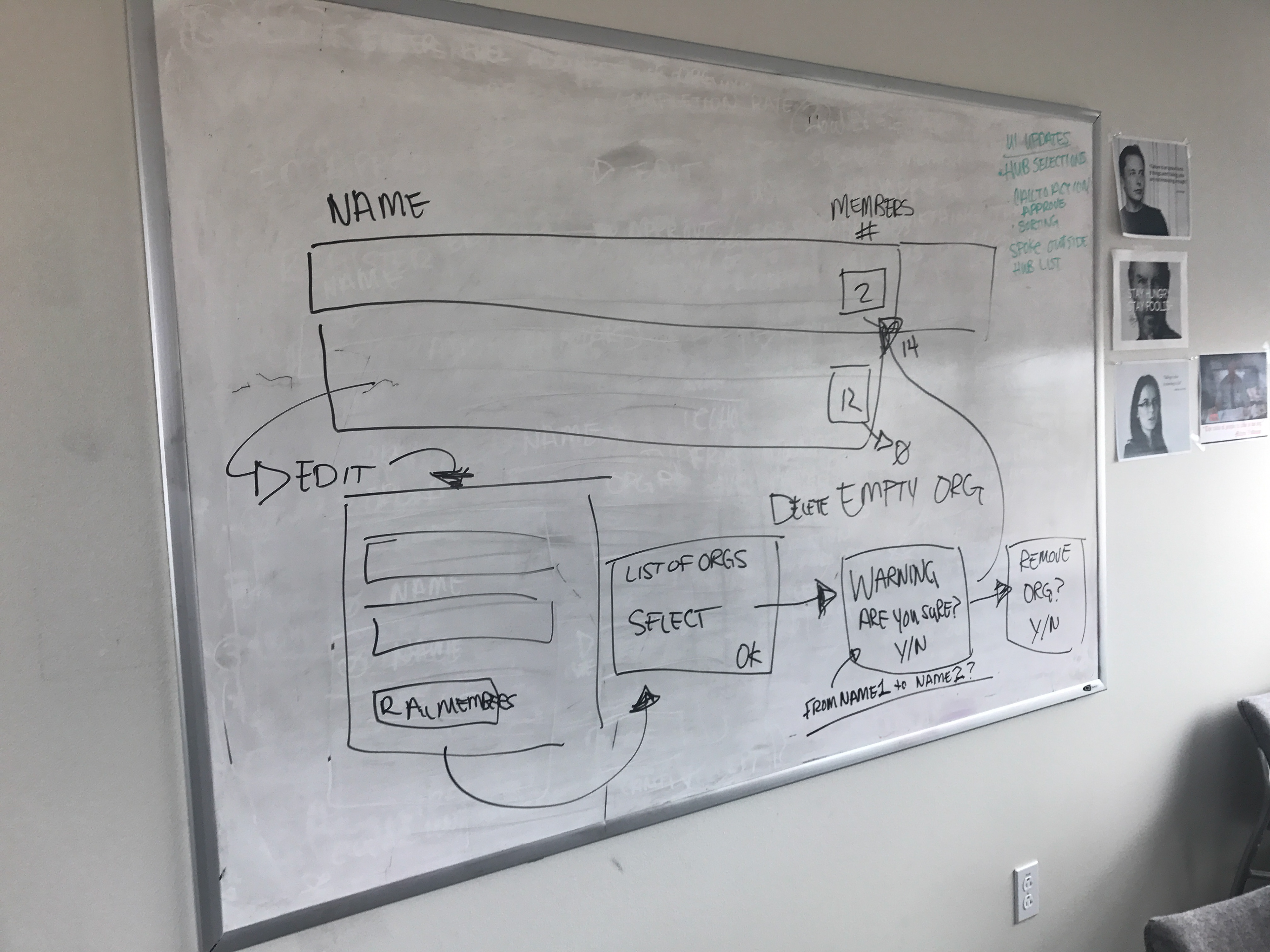 The second part of the challenge was to design a lean registration for the participants. To speed up registration and lower data duplication we created a process in which participants can choose from a list of organizations designated to location of the program's Hub. If their organization isn't an option then participants can search the global list. If search results yield zero, then participants can submit their organizations for approval.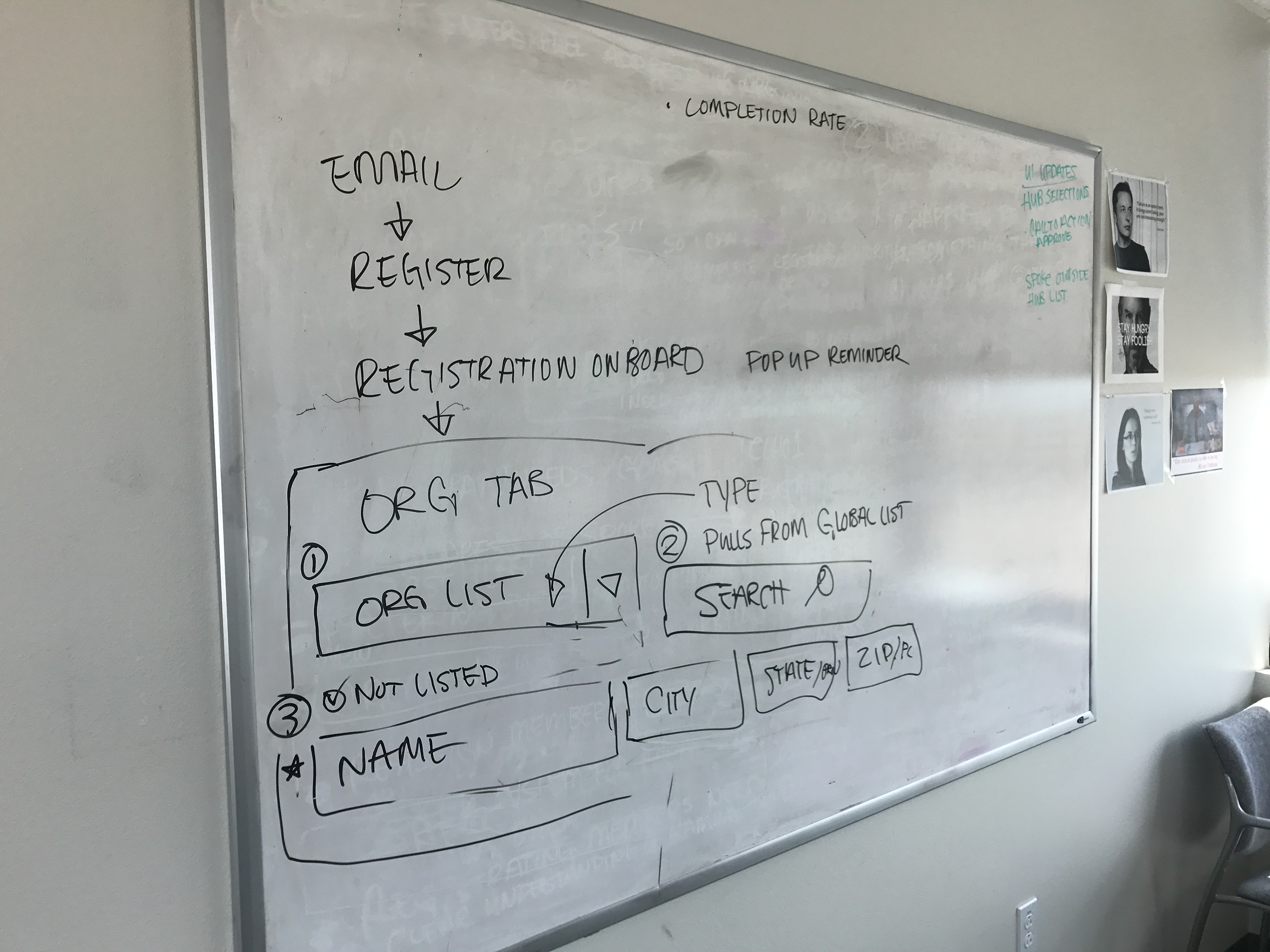 With hi-fi click through prototypes we conducted 2 separate user tests with a group of coordinators and participants.
- Very Easy and considered an improvement from iECHO1 for managing their participant's organization
information.
- Register yourself and provide "Project ECHO" as your organization.​​​​​​​
- Found it simple but sighed heavily when having to retype information. 
- They said it was a bit confusing around the 2 search options. 
- Update copy to be informative
After all solutions tested good, a hi-fi mockup was built for review for Product Team and Lead Developers. Once teams understood the build and why, the designs moved into Specs and UI Notes for Handoff.
​​​​​​​Angular Material UI Update